Plaintiff Personal Injury Questions
How can I afford to hire an attorney to represent me in a medical malpractice case?
Fortunately in the state of Florida, the Supreme Court has determined and decided that lawyers in medical malpractice cases, and other personal injury types of cases, can take on the representation on a contingency basis. And a contingency fee means that, only when there is a recovery for the injured victim, can the attorney take a percentage of that recovery and collect the costs associated with the handling of that matter. So in Florida there is no need, and no client should ever expect to pay out of pocket when hiring a qualified lawyer to handle a medical malpractice case, to ever be out of pocket for any costs or fees. – Jay Cohen
Do I need an attorney for my Florida medical malpractice case?
I would advise someone who wants to pursue a medical malpractice case to seek out an attorney. And that is because medical malpractice cases are different than personal injury cases. They're very complex and they involve both legal issues and medical issues. I would advise someone to seek an attorney who is skilled in both of these areas. – Attorney
Can anything be recovered if medical malpractice causes the patient to die?
If a patient dies as a result of a healthcare provider's medical malpractice, there is a claim that can still be pursued on behalf of the family members, and that claim is brought by the personal representative of the decedent's estate. In Florida it's called the Wrongful Death Act and there are certain requirements under that act which set forth when a claim can be brought, who can recover, and certain limitations that you have in pursuing your claim. – Rudy Ayala
Do most medical malpractice cases settle?
The majority of medical malpractice cases like other personal injury cases settle. But the incidents of settlement in medical malpractice cases is probably less than in the other personal injury fields like car accidents and slip and falls and things of that nature. Medical malpractice cases tend to settle because of the significance the damages and injuries, and the risk that a jury could award far greater. – Jay Cohen
Are there time limits to sue for injuries in a Florida medical malpractice case?
Yes there are time limits. Typically the plaintiff must bring suit within two years of the date of the medical malpractice or from the date in which they discovered the medical malpractice. However a plaintiff cannot bring suit later than four years from the date of the incident. This does not apply in the case of children as long as you file the lawsuit prior to the child's eighth birthday. – Attorney
Can I represent myself in a medical malpractice case?
Nothing prevents an individual from representing themselves in a medical malpractice claim. However, given the complexity of some the issues that we deal with in a medical malpractice claim, and that longevity of a claim, it's often recommended that you seek the assistance of a qualified and experienced attorney who regularly handles these types of claims. – Rudy Ayala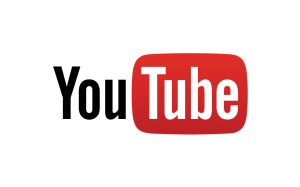 ---
For more videos from Cohen, Blostein & Ayala, P.A., view our Plaintiff Video FAQ playlist, or visit the JayCohenLaw.com YouTube Channel.