Attorneys Win Large Jury Award for Victim of Medical Negligence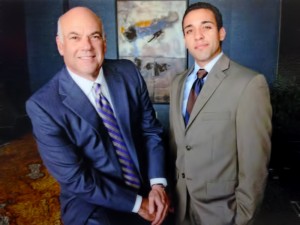 Jay Cohen and Rudy Ayala obtained a verdict of $19.25 million* for their client, a 43-year-old Hollywood woman who suffered damages due to negligent delay in treatment. A Broward jury determined that three of her doctors failed to timely identify and treat her spinal epidural abscess, causing permanent nerve damage which left the Plaintiff paralyzed from the waist down. As of May, 2014, this is thought to be the largest jury award in South Florida this year. Additional details about the case were reported in the Daily Business Review on May 29, 2014.
*Please note that the results of this case may not be typical and other clients may not have as beneficial a result. Each case is unique and must be evaluated and handled on its own merits.