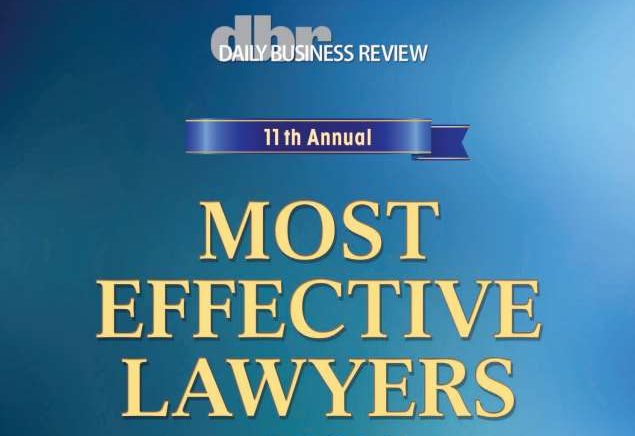 Jay Cohen Named a 2015 DBR Most Effective Lawyers Finalist in Medical Malpractice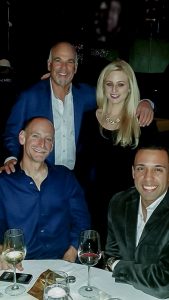 Jay Cohen has once again been named a Most Effective Lawyers finalist in the Medical Malpractice category by the Daily Business Review*. This past summer, Jay Cohen, as lead trial counsel, obtained a $14 million settlement in a class action suit against Broward General Medical Center on behalf of cardiac stress lab patients who, over a five-year period, were exposed to contaminated saline. In 2014, the DBR named Jay a Finalist in the same category after he obtained a jury award of $19.25 million for a 43-year-old Hollywood woman who suffered damages due to negligent delay in treatment.
The Daily Business Review has been providing legal, real estate and financial information to South Florida lawyers and business professionals since 1926 and is considered the Official Court Newspaper by the chief judges of the County and Circuit courts in Miami-Dade, Broward and Palm Beach, and by the U.S. District Court for the Southern District of Florida.
*Sign in may be required to view DBR article or view PDF of article.